Expand your pet collection

Black Cloud Special Deal Thursday
Greetings Daeva!
We, the Black Cloud Traders, are introducing new pets which will accompany you during your adventures!
In addition, we offer some pets on discount.
You need space because your inventory is stuffed, and your others pets have their bags full too? Our Micro MuMu is the solution!
She's so proud of her curves, that she enjoys accentuating them with daring clothes. MuMu's dream was to have her own shop, but people simply weren't interested in her designs. So she chose her second career option and entered the transport business: she accompanies you on your adventures and carries up to 18 of your items.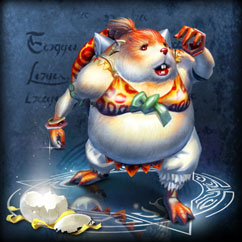 Our pet-crazy players can expand their collection with our Snowy Radama. The Snowy Radama originally comes from the higher mountains ranges of Atreia, or more precisely, the snow-topped peaks. Life over there was uneventful and quiet. The whole day Radama sat in the snow and counted the snowflakes falling from the skies. His thirst for adventure eventually took him down into the plains where he now wants to fight by your side in future.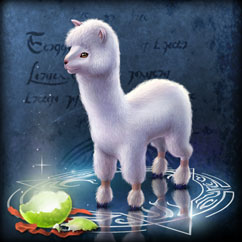 Don't forget the discount on various pets. Visit our AION Shop to find out more.
Sincerely,
Your Black Cloud Traders